So, I promised I'd share snippets of my week with you all. Here are just a few pics: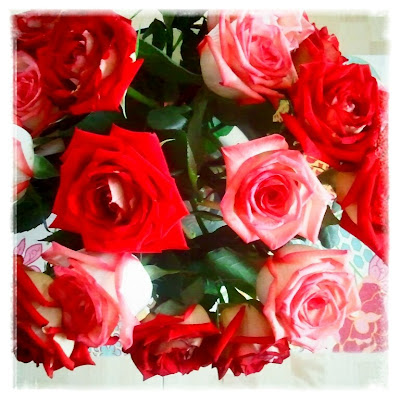 Hubby got me these gorgeous roses just before our guests arrive
because he knows how stressed out I get.
Yup, I made 'em! I used
this
recipe. They actually taste much better the next day. I tried one on the first day but it tasted more like almond cake. As they settled they taste much more like rainbow cookie. Yum! They were a hit at hubby's office, too.
Had this super delicious raspberry tart from
here.
More pics to come soon.
And, hopefully some paper goodies! ;).
Stay SWEET!
- Posted using BlogPress from my iPad